Super Treehouse Tycoon Codes
All current and previous game codes for Super Treehouse Tycoon on Roblox.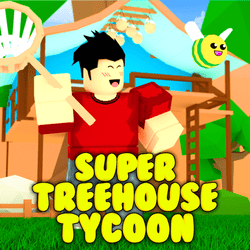 This code credits your account with 4,000 Cash.
| Code | Description | Status | Works |
| --- | --- | --- | --- |
| | This code credits your account with 4,000 Cash. | Active | |
How to Use Codes in Super Treehouse Tycoon
To use codes in Super Treehouse Tycoon, first click on the Twitter icon at the right side of the screen: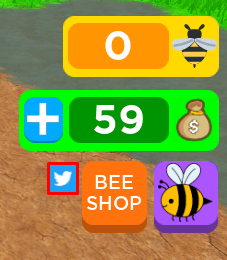 Then, type your code into the Enter Code Here box and click the Enter button: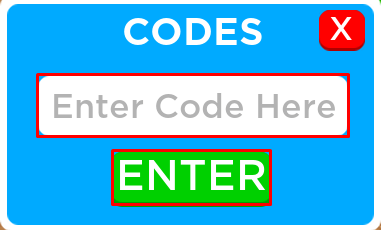 About Super Treehouse Tycoon
Start your very own treehouse empire in Super Treehouse Tycoon and never set foot on the ground again! Choose and claim your very own plot of land, and start constructing your new home with the money earned from one of your mineral droppers. Add more and upgrade your mineral droppers to improve the rate of cash you earn, and slowly build your treehouse from the ground up. Purchase ladders, walkways as well as different rooms to make your treehouse habitable and to show off to other players in-game. Invite others over to show off your hard work and look down on the ground from above in your brand new home!