How to Get Beans in Wacky Wizards
Acquire a rare ingredient!
Has this article answered your question?
Tell us about your article reading experience.
Wacky Wizards is an exciting Roblox experience where you'll be able to brew a range of different potions using magical ingredients. With items like fairies, giants' ears, as well as giraffe hooves, you'll find endless possibilities when it comes to creating new potions. One particular item however, known simply as "Beans", is currently unavailable at the regular potion ingredient table. Instead, you'll need to follow a dangerous path in order to obtain some of these coveted ingredients. If you're lucky enough to complete the steps to acquire some, you'll be able to brew new potions to alter your character's appearance!
How to Get Beans in Wacky Wizards
To get beans in Wacky Wizards, you'll first need to brew an explosive potion. To do this, click on the Dynamite item at your ingredient table (it must be unlocked first):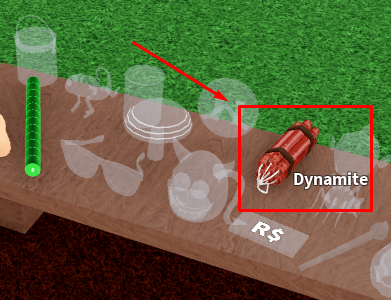 Once selected, click on your cauldron to start brewing the potion: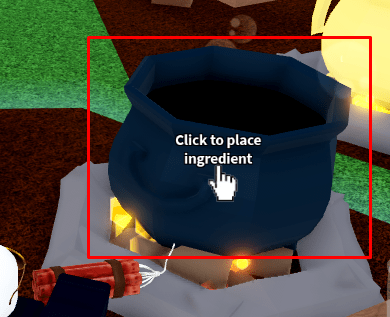 Next, once the potion has been created, click again on the cauldron to equip it: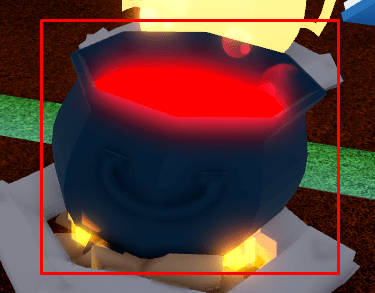 Next, you'll need to head over to the explosive wall at the volcano. If you need help finding it, look for the VOLCANO EVENT timer, or the explosive sign next to the wall: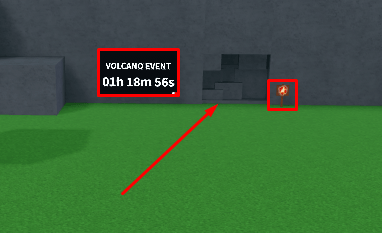 Next, once you've arrived at the explosive wall, you'll need to drink your explosive potion. To do this, first hover your cursor over the potion, and then left click to drink it: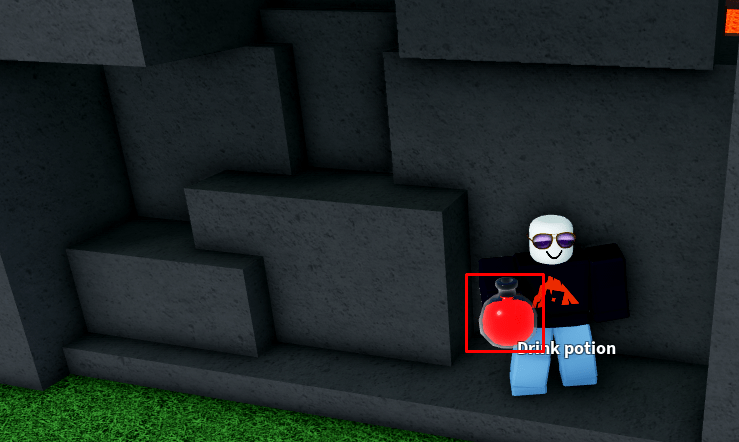 Once you've drunk your explosive potion, your character will reset and the wall be destroyed. Before heading back over to the wall however, you'll need to brew a giant potion. To do this, you'll need to first drain your cauldron through clicking the Drain button next to it: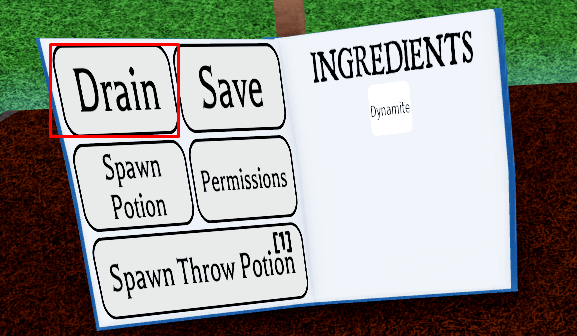 Next, click on the Giant's Ear item at your ingredient table: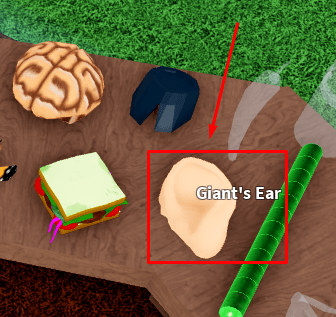 Once selected, click on your cauldron to start brewing the potion: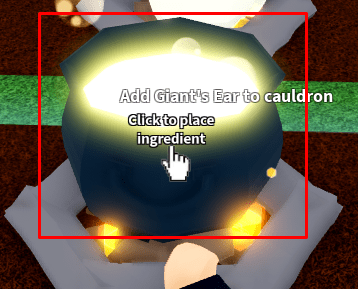 Next, once the potion has been created, click again on the cauldron to equip it: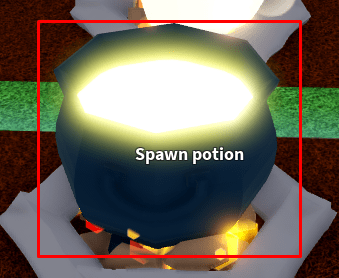 Next, head back over to the destroyed volcano wall, and head inside the volcano. Once inside the volcano, turn left until you reach the spoon and POUR YOUR POTION sign. Next, you'll need to pour your potion onto the spoon, through hovering your cursor over the spoon and then left clicking. This will cause the spoon to enlarge allowing access to the next area of the volcano: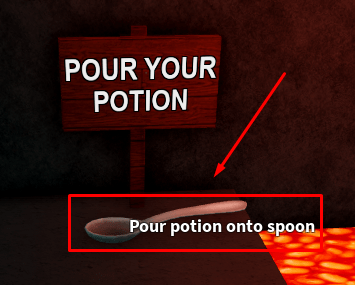 Next, head back over to your cauldron and ingredient table. You'll now need to brew a tiny potion. To do this, you'll need to drain your cauldron again. Once drained, click on the Fairy item at your ingredient table: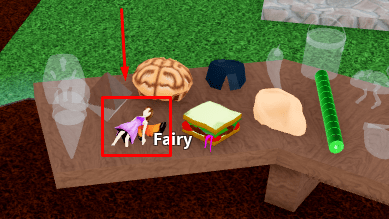 Next, click on your cauldron to add the fairy item to the cauldron: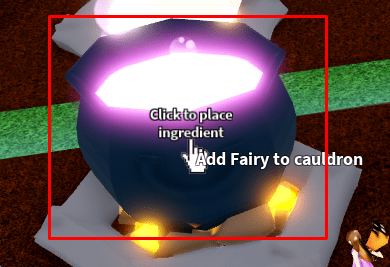 Once you've added one fairy item, you'll need to add two more fairies to the cauldron to brew the tiny potion. This means you need to add three fairies in total to the cauldron. Once you've brewed the potion, click the cauldron again to equip it. Next, head back over to the spoon inside the volcano. Here you'll need to walk across the spoon and onto the second platform shown below: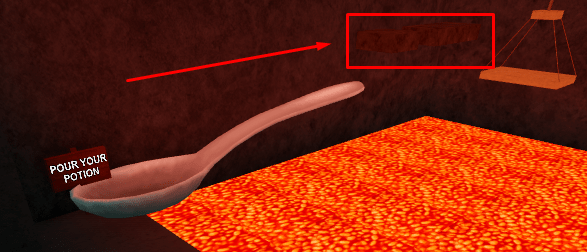 Once, you've arrived at the second platform, drink the tiny potion to shrink your character. Next, jump onto the wooden elevator: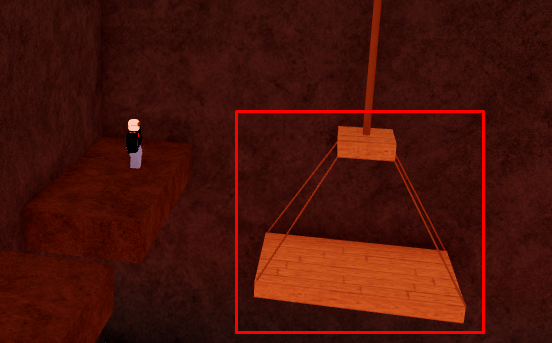 Next, once the elevator has stopped moving, jump off onto the first platform. Here you'll need to complete an obby to reach the top of the volcano. Once you've successfully completed the obby, you'll find a pathway leading to the Beans. Simply walk over to the beans to pick them up and use in future brewing experiments: