Games Like Roblox
Expand your game collection!
Has this article answered your question?
Tell us about your article reading experience.
Roblox for many is an extremely fun game creation platform, where you're able to design your very own experience for others to enjoy. However, if you're looking for a change of pace, or have simply tried out all of the Roblox experiences that interest you, then finding a game like Roblox is a good way to satisfy your gaming needs. One of Roblox's key attributes, as suggested by the game's name, is how blocky in nature some of its models can be. Roblox also allows users to build incredible structures, battle it out with eachother in PvP modes, and also roleplay various different genres. No matter the reason Roblox interests you, this guide will help you to find a game that you'll enjoy!
Minecraft - $29.99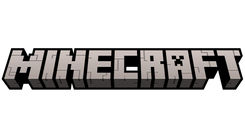 A game many of you may know about already is Minecraft. Officially released in 2011, the game allows players to build structures using a variety of different blocks within an open-world setting. The game offers several different game-modes, including survival, creative, as well as hardcore. In addition to singleplayer, players will also be able to join servers where you'll be able to visit other users' worlds, and try out the games they have to offer. With the ability to engage in combat with other players, this game definitely ticks all of the boxes when looking for a game like Roblox.
Watch the Minecraft trailer here
KoGaMa - Free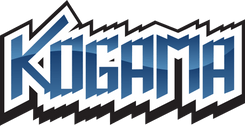 Much like Roblox, this game allows users to create and share their experiences for free. KoGaMa is also a browser game, meaning you'll be able to join in the fun almost instantly, and doesn't require a powerful computer! Solve puzzles with friends, battle it out with other players in combat minigames, and roleplay throughout different periods of time in KoGaMa, one of the best options when searching for a game like Roblox.
Trove - Free

Trove is a sandbox multiplayer game, where users are able to visit other player's worlds and create their own for others to explore. Featuring similar combat mechanics to that of Roblox, Trove is a great option for those looking for an easy switch from Roblox. Trove also allows players to design and customise their very own character, pick unique ability classes, and create various structures within their own world. Available on Windows, PlayStation 4, macOS, and Xbox One, Trove is definitely one of the more accessable games on this list.
Garry's Mod - $9.99

Another famous addition to this list is Garry's Mod. Taking advantage of Source's game engine, Garry's Mod allows users to experiment and create new worlds using the abundance of resources available. The game is also available in multiplayer, meaning players are able to team up with friends, to create even more exciting and interesting experiences for others to try out!
Click here to play Garry's Mod
Watch the Garry's Mod trailer here
CastleMiner Z - $3.99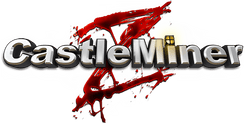 Much like another addition to this list, CastleMiner Z throws players into a world made up entirely of blocks, where they'll have to fight off hordes of various monsters in order to survive. Constructing weapons, tools, and structures allows players to have a better chance of survival, and using the multiplayer mode allows users to team up with friends. In addition to the regular survival mode, users can also try out the creative mode, where they'll have an unlimited supply of materials and items to use!
Click here to play CastleMiner Z
Watch the CastleMiner Z trailer here
Terraria - $9.99

As the first 2D addition to this list, Terraria allows players to explore an open-world environment, where they'll be able to mine, fight off monsters, and build exciting structures. Players will also have the chance to take on increasingly difficult enemies, where they'll be able to unlock cool and exciting items if they're lucky enough to take them down. Available in both single and multiplayer, Terraria offers a wide range of different playstyles, cementing the game as one of the strongest on this list.
Watch the Terraria trailer here
Rising World - $14.99

Another open-world sandbox game, Rising World is certainly one of the more graphically advanced additions to the list. Although moving away from that classic blocky feel that Roblox has, Rising World offers a unique survival experience, which is complimented by the beautiful landscapes and environments it features. Players will be able to use the different environments they discover to construct tools and build a wide variety of different structures, and will also be able to play with friends within the multiplayer game-mode.
Click here to play Rising World
Watch the Rising World trailer here
LEGO Worlds - $29.99

Much like Roblox, LEGO Worlds allows players to explore a block-filled universe, and create anything using an unlimited supply of LEGO pieces. Whether it be a skyscraper, a castle, or an exotic sports car, players will be sure to find something to build within this sandbox game. Although limited to playing with only one other user, the game does offer a Co-op mode, where payers can team up with a friend to build even more structures!
Click here to play LEGO Worlds
Watch the LEGO Worlds trailer here
Blockland - $9.99

With a name quite similar to Roblox, its no surprise that the game also shares similar features. Placed within an open-world sandbox, players are free to construct whatever they want, with a wide range of different resources available. Playing the multiplayer option allows players to see other players' creations, and also allows them to team up to create even more impressive designs. If you're looking for a game with no building limits, then Blockland is perfect for you.
Watch the Blockland trailer here
Growtopia - Free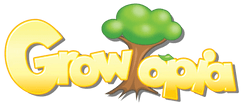 Marking the second 2D addition to this list, Growtopia allows users to explore an open-world sandbox with friends, where they'll find endless possibilites. Players will be able to extract precious minerals from beneath the ground, harvest a variety of different crops, and construct houses to store all of their items. Players will also be able to exchange items with eachother using the in-game trading system. With thousands of different items to discover, you'll be sure never to tire of exploring what Growtopia has to offer.