Most Expensive Roblox Items
How pricey can items get?
Has this article answered your question?
Tell us about your article reading experience.
Roblox's item catalog is known for its large amount of cool and interesting pieces for your avatar. However, over the years as the game's popularity grew, so have the price of items you'll find available within the item shop. Certain limited items have become highly sought after by Roblox players, and have caused many to shell out incredible amounts of Robux to add these rare pieces to their inventory. This guide will go over the different and most expensive items currently being sold today, and what makes them so pricey.
First, How Much is Robux Really Worth?
If you head over to the in-game store, you'll find various Robux packages to splash your cash on. $4.99 will get you a humble 400 Robux, $19.99 1,700 Robux, and $199.99 a whopping 22,500 Robux. Even though Roblox provides its own exchange rate, a more widely accepted rate is $0.0035 per 1 Robux. For example, if you currently have 500 Robux, your real-life dollar value would be $1.75.
The Top 10 Most Expensive Items
10. Eccentric Shop Teacher - R$576,204 ($2,016.71 USD)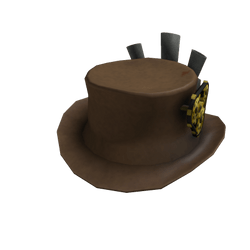 The cheapest item on this list is the "Eccentric Shop Teacher". Released in May of 2010, this item was limited to 10 copies, and was given out to winners of the "Superheroes School Building Contest". To win this item, you had to design your own Roblox world filled with buried treasure. Players would then join your world, have to find your buried treasure, and then vote for whose map they liked the best. If you were lucky enough to earn a score greater than 1,900, you'd be given this item as reward. Although 10 copies were given out, only three remain today!
9. Purple Sparkle Time Fedora - R$4,020,912 ($14,073.19 USD)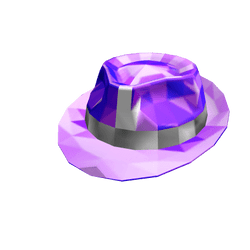 At number 9, we have the "Purple Sparkle Time Fedora". A part of the popular Sparkle Time Fedora series, this particular item was released in October of 2011, originally available for purchase at a price of R$10,000. Although its recent average price sale is R$4,020,912, the cheapest current listing on Roblox is at a staggering R$11,900,000!
8. Red Sparkle Time Fedora - R$4,357,973 ($15,252.91 USD)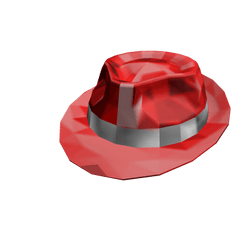 Next on this list at the number 8 spot is the "Red Sparkle Time Fedora". Released on February 14 2012, this item was sold as part of a celebration for Valentine's day. One of the main reasons this item is so expensive is that is was limited to only 100 copies, and priced back in the day for R$10,000. It is currently the second most expensive hat in the Sparkle Hat Fedora series, although being the third one that was released.
7. Blackvalk - R$4,862,807 ($17,019.82 USD)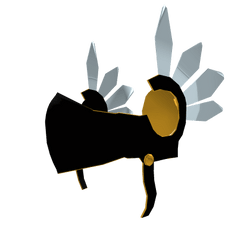 Part of the Valkyrie series, the "Blackvalk" takes the number 7 spot on this list at a price of R$4,862,807. Released in August of 2013, this item was originally priced at 1,000,000 Tickets, which at the time was around 50,000 Robux. However, it was briefly reduced to a price of 750,000 Tickets for the Roblox Presidents' Day Sale. Although 264 copies were sold, only 75 are still around today, with 189 currently being hidden or deleted.
6. Domino Crown - R$5,726,071 ($20,041.25 USD)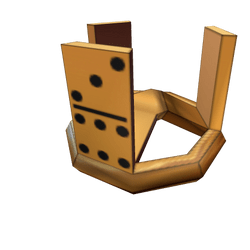 At number 6, we have the original "Domino Crown". This item was the first of the popular Domino Crown series, and was released in June of 2007. This item was awarded as a prize to the 13 winners of the Domino Rally Building Contest. Out of the 13 which were originally given out as prizes, only 7 copies exist today, which has supported the drastic increase in price of this item. One of the more notable owners of this item is Pieperson50, a Roblox developer who created the "Escape McDonalds! (Classic)" experience, which today has over 200 million visits!
5. Orange Sparkle Time Fedora - R$6,969,690 ($24,393.92 USD)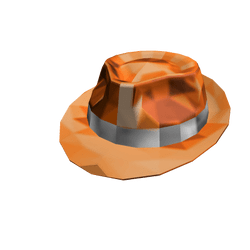 Taking the number 5 spot is the "Orange Sparkle Time Fedora", the most expensive item in the Sparkle Time Fedora series. Limited to 100 copies at its release in February 2015, it became the seventh addition to the series out of current 11 that have been released. The owner of the popular experience "Pet Simulator X", user BuildIntoGames, currently owns 19 of these items, nearly 20% of the amount which were originally released.
4. Dominus Pittacium - R$7,028,998 ($24,601.49 USD)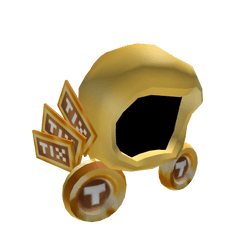 Taking its place as the cheapest Dominus item on this list, the "Dominus Pittacium" was released in March of 2016 for 5,000,000 Tickets. It was on sale for only 30 days, and more recently became an official "Limited" item in July of 2022. The "Dominus Pittacium" was the only Dominus item which was available for purchase through Tickets, with all the others purchasable with Robux, and was released to commerate the end of Tickets on Roblox in 2016.
3. Dominus Empyreus - R$13,577,229 ($47,520.30 USD)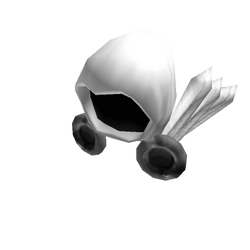 The first item ever released in the Dominus hat series, the "Dominus Empyreus" was released on January 24 2010 for a price of 13,337 Robux. With 26 original copies sold, there are only 9 known to be still around today. This item used to be the most valuable item on Roblox, and it still also holds the record for the highest legal sale ever in Roblox history, selling for a whopping 69 million Robux in June of 2022. If you were to go out and purchase this item today, the cheapest one on the market you'll find is currently at 400,000,000 Robux.
2. Dominus Astra - R$14,321,557 ($50,125.46 USD)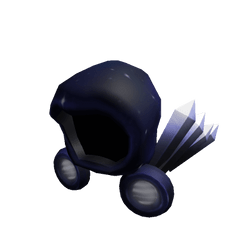 Released as the seventh addition to the Dominus hat series, the "Dominus Astra" claims the second most expensive item spot on this list, with a recent sale price of R$14,321,557. This item was released on June 23 2014 for a price of 75,000 Robux. Even though it was priced so highly, the item sold out in a swift 7 seconds after it was released, with 26 copies being sold. Out of the 26 originally purchased, only 11 remain today.
1. Dominus Frigidus - R$25,066,312 ($87,732.09 USD)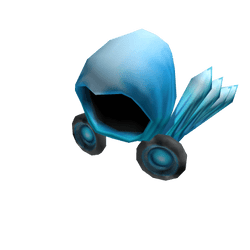 Beating the number 2 spot by over 10 million Robux, the "Dominus Frigidus" claims the number one spot on this list as the current most expensive item on Roblox. Released in March of 2011, the "Dominus Frigidus" was sold originally for 39,000 Robux, with 26 copies available for purchase. Of those 26, only 6 available copies remain, with the cheapest on the market sitting at 333 million Robux. It also holds the record for the largest limited purchase in Roblox history, having been sold to user mr_beanGuy for 200 million Robux in December of 2022.