How to Change Roblox Background
Choose your very own theme!
Has this article answered your question?
Tell us about your article reading experience.
If you've ever found the standard Roblox background a bit boring, or if you're looking for a new way to spice up your gaming experience, changing your Roblox background is one of the best ways to do so. Changing your background will allow you to personalise your Roblox page however you see fit, and make finding the game you want to play that little bit more enjoyable!
How to Change Roblox Background for Google Chrome
Although Roblox themselves haven't included a feature to change your background, Google Chrome extensions help to fix this problem. The extension we recommend is Stylish.
First click here or visit https://chrome.google.com/webstore/detail/stylish-custom-themes-for/fjnbnpbmkenffdnngjfgmeleoegfcffe to go to the Stylish extension page on the Chrome store.
Next, click on the Add to Chrome button, found at the top of the page:

On the pop up window that appears, to click on the Add Extension button: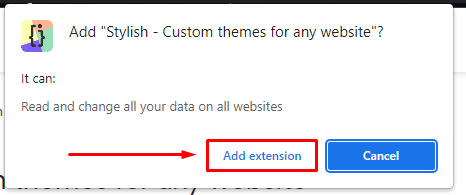 Once you've added the Stylish extension, you should be brought to the Stylish background browse page. If not, you'll need to click here to access it: Stylish Background Browse Page
On the Stylish background browse page, you'll want to head to the search box at the top of the screen, and then type Roblox. You'll then need to press the Enter key to search for backgrounds:

Now, all you need to do is select the background you want to use. For example, if I wanted the A Botanist's Window - Roblox background, I'd need to first click on that option:

Finally, click on the Install Style button at the top of the page:
Your background is now successfully set! To see how your new background looks, simply head back onto Roblox, or click here: Roblox Home Page