Ghidorah's Wings
How to Obtain and Item Information
How to Obtain
Find out how to claim Ghidorah's Wings in Roblox
Join the Godzilla Creator Challenge by clicking the button below and clicking the play ( ) button:

Visit Creator Challenge

Complete Challenge 3 to receive this item. For help and answers, see the guide below:
Creator Challenge Questions
What will help players get an idea of what the game is about?
The game icon and thumbnail
Once your game has published you can...
All of the above
The game icon is the image that shows up on...
... the Roblox Games page.
In coding, arrays are used to...
... organize values
Where can you change the settings of your game like the points value and length of rounds?
GameSettings script
To change how many seconds a round of the game lasts:
Change RoundDuration in GameSettings
The thumbnail is the image that shows up on...
... the game's dedicated page
Custom items can be added to be destroyed for points.
True
You can allow your friends to play your game...
... in Game Settings
The thumbnail for your game can be changed...
... in Game Settings
More Information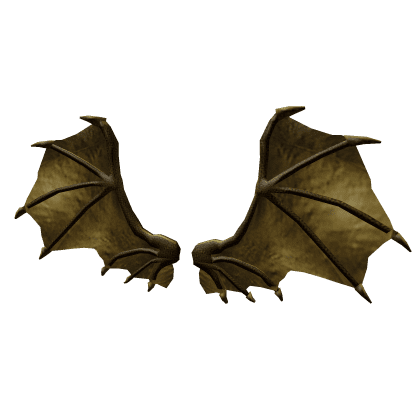 With these impressively wide wings, you'll be looking fly. Pun intended. Pairs well with any dinosaur or Godzilla themed outfit.
| | |
| --- | --- |
| Released | 20th June 2019 |
| Asset ID | 3302590751 |