Godzilla Spine Backpack
How to Obtain and Item Information
How to Obtain
Find out how to claim Godzilla Spine Backpack in Roblox
Join the Godzilla Creator Challenge by clicking the button below and clicking the play ( ) button:

Visit Creator Challenge

Complete Challenge 2 to receive this item. For help and answers, see the guide below:
Creator Challenge Questions
What makes it easier to move and rotate objects without them getting in the way?
Turning off Collisions
What terrain tool changes the texture without changing the shape?
The Paint Tool
What brush settings give you more control over the terrain tools?
Size and strength settings
If Collisions are on, and you duplicate a building, it'll appear
Above the original building
How do you see a top-down view of the world?
Select an object > Press F > Use the View Selector
Why should you remember to rotate your camera and see the terrain from multiple angles?
To better see what your terrain looks like
What is playtesting?
Playing a game to check it's fun and bug-free
What helps you get a better look at all the angles of an object in Roblox Studio?
The View Selector
What tab is the Terrain Editor located in Roblox Studio?
Home Tab
Where can you turn Collisions on or off?
The Home and Model tabs
More Information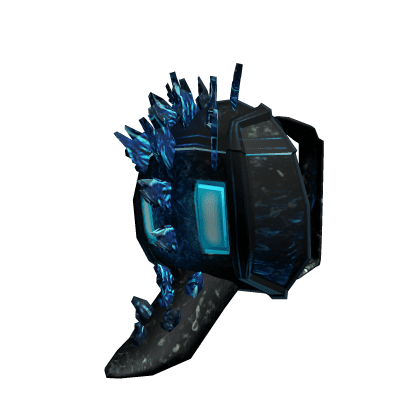 Tell us, how many backpacks do you own that have a tail? How many backpacks do you own that have sharp-edged spines? If the answer to either of those questions was 0, you know you need this awesome accessory.
| | |
| --- | --- |
| Released | 20th June 2019 |
| Asset ID | 3302591859 |