Meta Shades
How to Obtain and Item Information
How to Obtain
Find out how to claim Meta Shades in Roblox
You will first need to collect all 7 Ready Player Two relic items. If you haven't already done this, click the show items button below:

Join the Ready Player Two Hub by clicking the button below and clicking the play ( ) button:

Visit Event

Once in the game, walk up the stairs in front of where your character spawns and stand on the diamond platform.

Here is where the diamond platform that you must stand on is located:

The diamond platform will lift you into the air and effects will play around you. Once this is finished, you will receive the Meta Shades.
More Information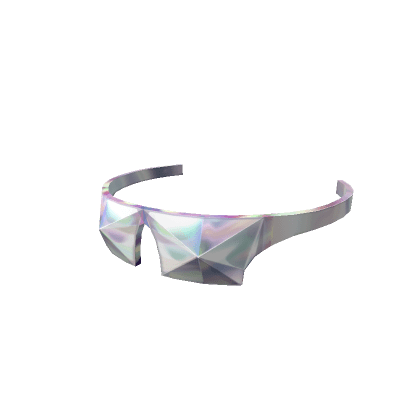 These swanky chrome sunglasses are so awesome-looking, they'll have your friends throwing shade at you in jealousy.
| | |
| --- | --- |
| Released | 16th November 2020 |
| Asset ID | 5964586632 |